Before learning how to set up a website, you need to know what a website actually means and how it works.
What is a website?
A website can be described as an online entity that contains contents, in text, videos, gifs, images that can be accessed publicly on
the internet with the aid of different devices such as smartphones, laptops, tablets, etc, to get information on certain things.
It usually has a lot of web pages (subpages or departments), which are linked together but have a beautiful outlook which the homepage is what first seen after you get to the website.
A website is online pages which are created, managed, by different people or organization for different purposes. A website can be developed by
individuals, groups, businesses, institutions, to pass useful information, showcase business, for webinars, shops, and for other purposes.
Type of Websites
There are various types of websites, these are determined by the purpose(s) in which they are built. I will be highlighting various types of websites and their functions, this will help you in having a clue of the type of website you want to build,
1. News
News agencies or firms have resulted in broadcasting hot or breaking news on their website before it gets printed. Online Websites have been a way to evenly spread the news more than newspapers can.
Newspaper firms now run online websites to have more audiences read their news and get reliable information eg BBC.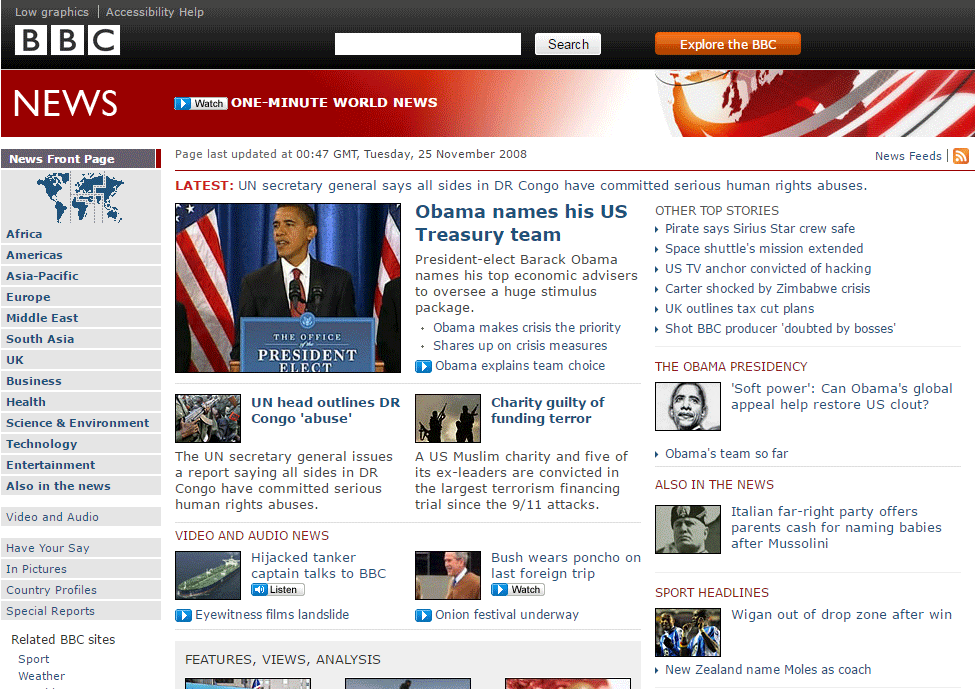 2. Personal website/ Blog
Personal websites or blogs are websites that allow people to express their selves, make suggestions or views,  this can be regarded as an online diary.
They are updated frequently and they can focus on so many things eg personal life, health, Education, etc It can be created using word press or Wix.
3. Informational
People during the digital era really don't read hard-covered books again, they prefer to use the internet to get reliable, valuable, and apt information on the internet.
If you want to do research or got a question that needed an answer, you can easily search for reliable information using Google Search.
There are tons of informational blogs online that have values to humans such as, there are online schools, lectures, how-to-do, and so on.
4. E-commerce
These are kind of websites that allows buying and selling of good and services online. It makes everything easy from selecting good, payment,
even the delivery at the comfort of your home using your devices to access the website, example is amazon.com
5. Online Communities/ Forum
These are online communities where you get to meet people of like minds, ideas, interests. They give room for interaction with other people that are on the same platform eg Facebook.com
6. Resume
There are websites that are specific to helping job seekers to showcase their resumes to potential employers. It has changed from a time where people only use pen and paper to write their resumes. Eg indeed.com
7.  Business Directory
The traditional directories are now outdated, we are in the 21st century, there are now websites that focus on directories, they give as loaded information as the old directories do.
8. Catalogue and Brochure
Business owners now tend to have a website that showcases their products, in an online way. Catalog and brochure are uploaded to their website for a
wider range of people to see. Some saloon, hotels now have websites where they showcase their catalogs.
9. Portfolio
Skilled people don't really want to be left out of the world of web technology, experts to showcase their skills, talents, works on the internet for the
outer world to know what they can offer. eg a fashion designer can have a website to showcase his skills.
10. Business
More businesses are moving online as the world progresses, there is typically no kind of business that can't run through a website.
During this Covid-19 pandemic period, more businesses have been forced to go online if they don't want to capsize and I believe they are enjoying the way it is.
These are just a few types of website you can build, there are, many other types of website you can set up if I haven't mentioned the type of website
you have in mind to set up, there are many informational websites that would have written about it but I will write more about few other websites to setup and how to go about it in the nearest future.
 Characteristics of a Website
i. Functional
A website is mainly to solve problems or to give information to what a user Eg a health website gives information on health issues.
ii. Easiness
A website should be easy to use for users, and easy to move from one page to another and get what they want.
iii. Relevant Content
All contents on the website should be relevant and be correspondent to why the website is created. Contents are regarded as king in web technology,
everyone that visits your website had done that because he needed to get something relevant from it.
iv. Modern
Your website should be apt, trendy, and classy with the current era. Your site should be updated with modern technology.
v. Optimized
A good website should be optimized to be easy to use for all kinds of devices, have a great speed for download and interface.
vi. Responsive
In today's web technology developments, it is very important to be responsive to fit into different sizes of devices for better usage.
vii. Performance and Speed
Speed
Web users are always looking for Information at the fastest time available. So, you are to make your site Load time be fast as soon as possible.
No one is ready to stay on a website forever, load time is very important.
viii. Reliable
A website should be reliable with relevant information at all times and should always give needed inquiries by users.
ix. Secure
Security is important in all spheres of life, so a website is not left out. All contents, users' information are needed to be secured eg passwords, emails, and so on.
Requirements For a Website
Creating a website is not just a child's play but a way of taking businesses digitally and be visible to everyone in the globe, however, it requires one to
be focused and fulfill all the requirements at heart. It's advisable to have a better website to enable you to keep up with why you created it.
1.Vision
In every business, It's always good to have a better view, perception, or wide vision of what you want to build, how you want to go about it, how you want to render services or sales, how to grow, and other unseen questions.
For example, if you want to build a site where students can generate or get the e-book, you should have thought of ways of how you can develop it and always get resourceful materials.
2. Content
After the technical parts of a website, the most important thing is the contents. However,  a website is always built to provide Information,
sell services or products. All contents should be researched to make it valuable and to keep your potential customers or clients.
Better keywords, are to be considered and be SEO optimized to make them visible on search engines.
3. Design
Personally, I have found designing to be more interesting In web design. Design your website brings beauty, professionalism out of you and show your skills to the outer world.
As a website designer, it is required to have a deep knowledge of HyperText Markup Language (HTML), HTML is a programming language that
enables you to code your website to whatever taste u want using some editors such as Note pad, notepad ++, Dreamweaver, Golive, etc.
However, in this dispensation, it is very possible to build a website from scratch with or without having any knowledge about HTML with just a few clicks and editing.
4. Domain name
Domain names are the names we input into the search bar or your website to get you directed to your site.
This can simply be described as an address to your website, Eg google.com. some of these domain names are free while some are paid.
There are different extensions for a website, this varies and it is selected due to the fact that websites are built for different purposes eg for education you can use .edu or .org for organizations.
5. Hosting Providers
Just like when you are building a house, there must be a foundation, structural or physical part to put the house together.
A hosting provider is literally what house, the domain, contents, pages, and makes the website look like a physical building.
There are paid hosting or free hosting plans e.g. Blue host or name cheap provides you with the support that makes the website effective and going.
However, you can upload, maintain and do some technical issues from the web hosting panel.
The host, houses all the contents, images, videos, codes that made up the site. It is like a storeroom to your entire website and the engine room.
6. Cost
After you might have planned all you needed on a website and how you want to go about it, it is very important to know the financial implications.
The domain is to be bought and sometimes it might be more expensive than we thought.
The developer that will set up the site, SEO experts, and other expertise too charge some dollars for their services. The main engine room which is the host too are been paid for monthly.
However, it is important to have a monthly running cost or maintenance fee set aside for you to keep the website running. It is very important to take into consideration, the financial cost of setting up a website.
SKILLS REQUIRED TO SET A WEBSITE
To set up a website is not just what a layman can do without proper knowledge or technical know-how. Setting up a website could involve so many steps and requires a lot of effort to put it all together.
I will be analyzing the various technical skills required in building a well-optimized and beautiful website.
Programming
Programming is the act of writing languages that computer understands well, to get your proposed project done and effective, programming cut
across so many aspects of computing, and website developments are not left out of the scope.
There are various programming languages used in developing a website to make it effective and efficient. They are all simple languages that complement each other to create a great website.
HTML Hypertext Markup Language is a world accepted language used in creating the skeleton structure of a website. It is used to create documents, text, links, tables, and so on.
In writing HTML code, you can use a notepad or notepad ++ or other good application, it is regarded as the basic and most simple language available in web development.
Cascading style sheet (CSS), is a programming language that works hand in hand with HTML which allows web programmers to beautify the website. It gives room to add layout, background colors, different fonts, and all other features to beautify the site.
Javascript is a language used for effects, and it can be used to modify your website to suit your taste.
We still have some other programming languages you can use to develop your website like PHP, ASP.Net, python, etc…
Graphics Design
As a web designer, having knowledge about doing some graphics designer jobs could be additional knowledge but it will help your career.
There are few tools that a developer needs to learn for you to stand out. A developer that has knowledge of graphics makes up a very nice design on his website because he already had knowledge of designing stuff.
Web design and graphics are totally different things and both experts are required to work on a site but in different departments.
A creative web developer that makes a classy and catchy website ought to know a few things about graphics, this will bring out professionalism and a nice website afterward.
Search Engine Optimization.
Just like graphic design, SEO analyst or Expert is a more important aspect that can never be neglected in the web technology sphere.
It simply means understanding how search engine relates with your website and these are based on some SEO factors, strategies, and technical know-how,
however, some of these strategies or skills can be acquired by website developers to make their work easier.
One of the major SEO factors is site speed, nobody wants his website to be slow as anything, we all want very fast and accurate information.
It is a must for a website developer to know strategies used by SEO Experts to speed up a site irrespective of any programming language used by the developer.
Some simple tasks are just so important to a website that is the work of SEO experts, it's not a bad thing if a website developer can gain some ground with them.
Most are, how to build some links to your site, adding a sitemap, Meta tags, how to place title and keywords, it's also important to know how to do some redirection of some site to your website.
And Some websites have one page with several URLs, this can be directed to the page only if you are skilled in SEO.
4 Content Writing
After building a lovely and eye-catchy website, you can just leave it alone like that, websites are created to give information or sell something to the audience.
We have some experts in writing but it's not bad if a web designer is skilled in writing some content to be placed on the website, however, we have mentioned how important it is to have some knowledge of SEO.
Writing is also done in line with SEO so as to have contents that are really good for the search engines.
There are more skills to be acquired if you really want to set up a website, I will analyze a few here; a web developer should be able to manage his time,
time is a great factor to our success in anything, consistency can't be left out and get motivated to do all you do, let the idea flow and get started on it.
How To Setup a Website Without Knowing Any Code.
When thinking of a website, apart from all the basic requirements needed to put a site together and running, many people feel reluctant to continue
after having all the vision, know-how well to do it and make it a nice online presence,
be it blog, business, or whatsoever because they lack the knowledge of coding.
I will be teaching you step-by-step ways on how best to set up your own website by yourself, very easily.
Choose a platform
Before now, to build or develop a website requires you to be skilled in some programming language (HTML, CSS, Java, PHP, etc…).
It is however now easy with the use of content management system (CMS) also known as website building platforms such as WordPress, Wix,
For others, it requires you to build a website without using any code and it will look awesome like what a professional will do with the help of programming languages which will take a lot of time and stress.
Choose a CMS platform that you are comfortable with and this is user-friendly. It requires you to design with the use of your keyboard and mouse only by doing a simple task.
Select a domain name
A domain name is an address to your website, so it is advisable to choose names that are catchy and very easy to remember for you and your clients, however, the domain represents your brand,  so choose wisely.
To check if the domain name you have chosen is available and not been in use by someone else, you can the tool "lean-domain search" to know if it is available or not.
If the name is not available, you can always choose another name and register it. There are various companies that sell the domain names for cheap prices eg GoDaddy.
There are several extensions available eg .edu, .org, .com, .net, .ru. com. ng, you can always choose from the one that suits your taste and purpose.
Buy Affordable Host
The host is the main element of building a website, it provides a room to store every of your workload, files, images and gives room to troubleshoot
some problems that may occur, many people believe hosting are expensive because you either pay for a monthly subscription or yearly plans.
There are different types of hosting, these are categories based on its size, no of domain it can host, security, and other features.
However, there are few ones that are cheap enough to help you host your website and there are few free ones.
If you are looking for a recommendation on which host to buy, you can buy from bluehost.com
Choose a suitable theme
Now it's time to build your website after getting the domain. The theme is simply a pre-designed template for websites. Since you have little or no skill on how to write few codes to program your website.
Your best bet is to use any suitable theme that suites the kind of websites that you want to build. However, on your CMS platforms, there are different
kinds of themes, either paid or free, depending on your budget it's advisable to choose any that will be suitable for your website.
Customize your site
As described above, Themes are pre-designed templates where you install, then you customize the designed templates to your things ie you include all
your images, text, logo, and other things that will make the site unique enough.
Design and redesign with some customizing tools available in the CMS platform you choose without any knowledge of Coding.
Start creating content
After all the above processes, You now have a nicely designed site like an expert with in-depth knowledge of coding will do.
It is, therefore, necessary for you to load your website with enough contents that are valuable, unique, and be optimized on search engine