We will take you through all you need to know about the greatest humidifier its uses, types, and lots more. First, you need to understand what a humidifier is.
WHAT IS HUMIDIFIER?
A humidifier is an electrical appliance, that helps to increase moisture (humidity) in the whole building or in a small room or office. Medical organizations often include humidifiers in their ventilators in order to increase their patient comfort.
Humidifier therapy helps to prevent dryness which can irritate many parts of our body. When we talk about treating dryness of the skin, nose, lips, and throat, Humidifiers are particularly effective to deal with such cases. Some of the symptoms caused by the flu or common cold can be eased by humidifiers.
Low humidity may occur in hot, dried-out desert climates, or indoors in heated areas artificially. In winter, when the frosty outside airflow is certainly heated indoors particularly, the humidity may drop to only 10-20%.
This low humidity could cause adverse health effects, by drying out mucous membranes like the lining of the throat and nose, resulting in a snoring problem, and could cause respiratory distress.
The low humidity makes a difference in wooden furniture also, leading to shrinkage and loss of joints or cracking of pieces.
Books, papers, and artworks might shrink or warp and be brittle in surprisingly low humidity.
In addition, static electricity could become a nagging issue in conditions of low humidity, destroying semiconductor devices, leading to static cling of textiles, and leading to dust and small particles sticking to electrically charged surfaces stubbornly.
TYPES OF HUMIDIFIER
There are 5 common types of humidifiers and we will discuss each of them here. They are
This humidifier can also be called an Impeller Humidifier which makes use of a rotating disc that helps to fling water at a diffuser, it then breaks the water into nice droplets that hang or rather float into the air.
Always make sure to keep this water supply very clean if not, the spread of bacteria or mold into the air will be high.
This type of humidifier emits cool water vapor into the air. Its water travels through a filter to expel all impurities. They are easy to clean and also cheaper in amount.
It works well for the sick, pets, and kids, all thanks go to the impurity filter. If your child or yourself is suffering from flu and cold symptoms, you can possibly add inhalants to this type of humidifier.
Do not develop the habit of not performing a routine cleaning just because cool mist humidifiers are easy to clean. If you fail to do so, bacterial will build a home in your home and will lead to you and your pet's contamination because it will then be expelled with the vaporizing water which might cause health complications.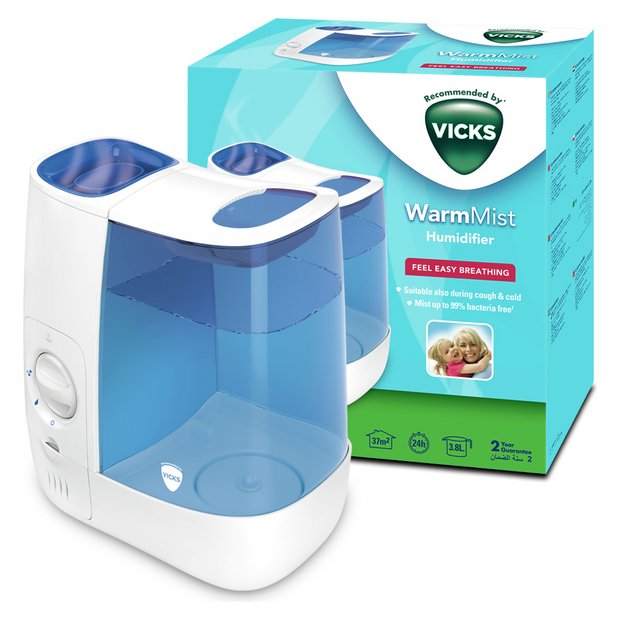 On the opposite part of the equation are warm mist humidifiers. What many people don't understand, though, is that these kinds of humidifiers are effective at treating cold and flu symptoms also.
Warm mist humidifiers function in cool climates best. These humidifiers temperature the water to be able to create a vapor actually. The vapor is cooled before it's released into the air.
The heating process reduces the chance of bacterial increases and contamination purity. These humidifiers are praised for attaining high degrees of moisture saturation and reducing bacteria and germ build-up.
Similar to awesome mist humidifiers, this variety works with inhalants and medicated products also. The internal fan of a warm mist humidifier is quieter than a cool-mist design usually.
If you're making use of your humidifier for a kid or baby, you might like to forgo this option. The heated water could cause a protection risk for children.
Because of the complex internal lover, warm mist humidifiers are also far more difficult to clean and so are less energy-conserving little.
In conditions of price, warm mist humidifiers are a little more expensive due to their filtering — but they're also more costly to run.
During winter, when its dry air comes in, it brings more than just irritated skin and chapped lips to some folks. In addition, it introduces an uptick in chilly and flu instances and a slew of respiratory maladies that require calming.
Adding moisture into the fresh air might help ease from dry skin to dry out coughs, and the ultimate way to do therefore has been a top-rated humidifier.
Humidifiers add dampness to the new air in a variety of ways, but each has its advantages and potential disadvantages. With regards to humidifying the new air, both awesome mist and warm mist humidifiers are qualified to complete the job equally.
The main difference is based on the process and everything you prefer or dependence on your environment. Listed below are the main variations between your two technologies.
An evaporative humidifier functions on a single principle basically, but it runs on the fan to increase the evaporation of increase and water humidity in an area. As the drinking water evaporates into vapor, it's pushed out as drinking water mist or spray into the air to improve humidity.

Evaporative humidifiers are similar to awesome mist humidifiers because they don't really heat the water to create vapor. Rather, a lover circulates the humidity through a moist wick filtration system located at the bottom of the device.
This water evaporates right into a vapor and is expelled as a mist or spray, creating humidity in the new air. This kind of humidifier is perfect for children and household pets because it doesn't generate temperature.
They're also secure to place on nearly every surface without concern with damaging your furniture. Evaporative humidifiers are zero-maintenance, portable, and inexpensive. They're also self-regulating, which means they automatically modify humidity levels.
They are able to increase a room's dampness quickly and efficiently. They deliver clean also, invisible moisture without creating white mineral dirt. Similar to additional cools mist humidifiers, you will hear a minimal operating sound from the system's lover.
Because the water isn't heated, there's also the chance of bacterial contamination. Routinely cleaning the operational system and using distilled water might help prevent this.
Vaporizer Humidifiers:

This humidifier works by heating water which helps in adding steam to the air. It comes with an internal heating technology that boils the water first before releasing it into the air as steam, which creates a warm mist.
These types of humidifiers permit you to choose between a warm or cool mist. Those suffering from frosty and flu symptoms can truly add inhalants to these operational systems. Using its multi-use features Even, vaporizer humidifiers are priced.
Most vaporizers emit noticeable steam into the air when in a warm environment and a mist when collected to cool. Vaporizers are created and calm minimal dust accumulation.
One downside to these systems is that they use a little energy quite. They're also harder to completely clean. The heating feature may pose a burn risk for families with small pets or children.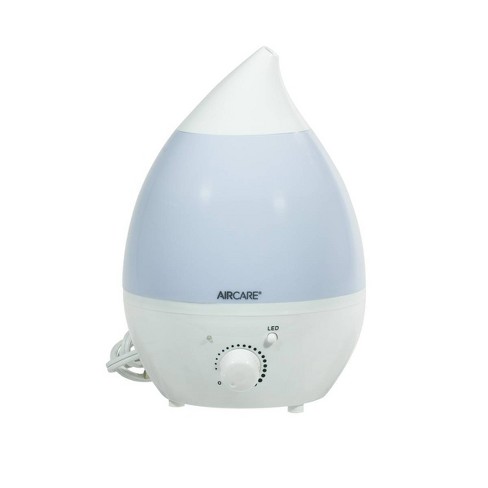 Last about the list may be the ultrasonic humidifier. These kinds of humidifiers make use of a vibrating metallic diaphragm (usually manufactured from metal or ceramic) to release moisture into the atmosphere.
The vibrations create drinking water droplets, which are expelled into the room then. Most ultrasonic humidifiers provide you with the option of a cool or warm mist.
Not merely do ultrasonic humidifiers make use of very little energy to use, but they're also incredibly quiet. This makes them a perfect choice for bedrooms and kids who are often distracted by increased sound.
Some ultrasonic humidifiers give you pre-preprogrammed settings that allow you to control the humidity based on the elements. Different seasons trigger different circumstances including allergies, frosty and flu symptoms, dried out nose, throat, and epidermis.
Ultrasonic humidifiers are easy and simple to clean. When place for warm mist, infections may occur. You might notice some mineral dirt accumulation also. Ultrasonic humidifiers certainly are more costly than other varieties but offer quite a little, energy-efficient warm and great mist options.